Zertifikatskurs Data Scientist Text Mining im Januar 2024 | Zeppelin Universität (zu.de) | Textanalytische Verfahren | Methoden wie Dictionary Approaches, Sentiment Analysis, Topic Modeling und Named Entity Recognition | KI-basierte Methoden wie Chat-GPT
The IMD MBA is a one-year, top-ranking, personalized, and experiential learning journey with purpose. Own your career direction, develop as a leader, and get equipped to create a positive and lasting impact with the IMD MBA. Marcella Rispo, IMD – International Institute for Management Development
---
The IMD MBA is a one-year, top-ranking, personalized, and experiential learning journey with purpose. Develop reflective and responsible leadership skills as you gain the knowledge you need to maximize your career impact, succeed in a rapidly evolving world, and make sustainable impact in your organization and society. Our campus is located in Lausanne, Switzerland, a thriving center for med-tech, neuro-tech, deep learning, and startups. In this innovative, entrepreneurial, and global business environment, our MBA gives you the opportunity to connect with thought leaders and world-renowned organizations. With over 40% of your unique learning journey taking place outside the traditional classroom, you will build and apply your knowledge in real time. This includes live case studies, 7-week full-time International Consulting Projects, Start-up Projects, International Discovery Trips, a one-week Innovation Lab and Digital Analytics Lab, as well as Leadership and Sustainability Labs. Your intimate class size means we really get to know you, while personalized leadership and career development coaching leverages your unique experiences, helps you understand your purpose and accelerates your success. Plus, the intimate nature of the program will see you build strong bonds with your fellow students and become part of a lifelong international network and alumni community of other bright and open-minded individuals. Throughout the year, you will develop the essential knowledge and skills needed to bring sustainability into your organization and career. You will sharpen your critical thinking and improve your ability to make complex and ethical decisions with humanity. Own your career direction, develop as a leader, and get equipped to create a positive and lasting impact with the IMD MBA.
Students are typically between 25-32 years old with very diverse backgrounds and each class usually represents around 40 different nationalities. 35% of our current students are women and the average GMAT score is 680.
Vorkenntisse der Teilnehmer:
Bachelor Degree or equivalent - At least 2 years of work experience
between 10.000 and 30.000 CHF scholarship from 97.500 CHF tuition fee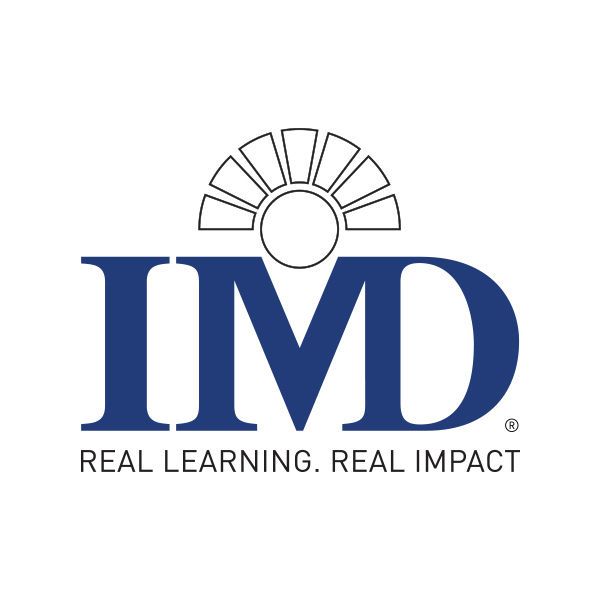 Our admissions process is your opportunity to demonstrate a holistic overview of your academic ability, career progression, achievements, leadership capacity, international outlook, integrity, drive, initiative and interpersonal skills. We want to know what you will contribute to the learning experience of your classmates and to the future of business and society.